About The Artist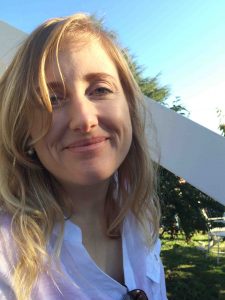 Julie Haun creates original hanging and embedded stone art.
She moved to Seattle from Salt Lake City in 2015 and finds the Pacific Northwest inspiring. Julie has been working with stone for about six years. Julie's organic imagery led her to stone as a medium. She uses the stone's existing beauty, working its unique markings into her subjects.
Julie enjoys making art with Northwest themes like salmon, crows, and sailboat scenes. Recently she's been working with masquerade themes and retro abstract-style artwork.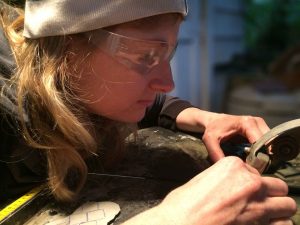 Julie's medium is natural stone, tile, marble, ceramic, porcelain, glass, metal, and wood. She makes wall hanging artwork, embedded (such as a kitchen backsplash or floor medallion), outdoor/yard art, coasters, magnets, and accent tiles. All of her hanging artwork is waterproof and can be put outside to enjoy. Julie loves collaborating with her clients to create the perfect gift or home environment.
---
"Working with stone has been a learning experience and very rewarding. I am always looking forward to the next artistic challenge." -Julie Haun